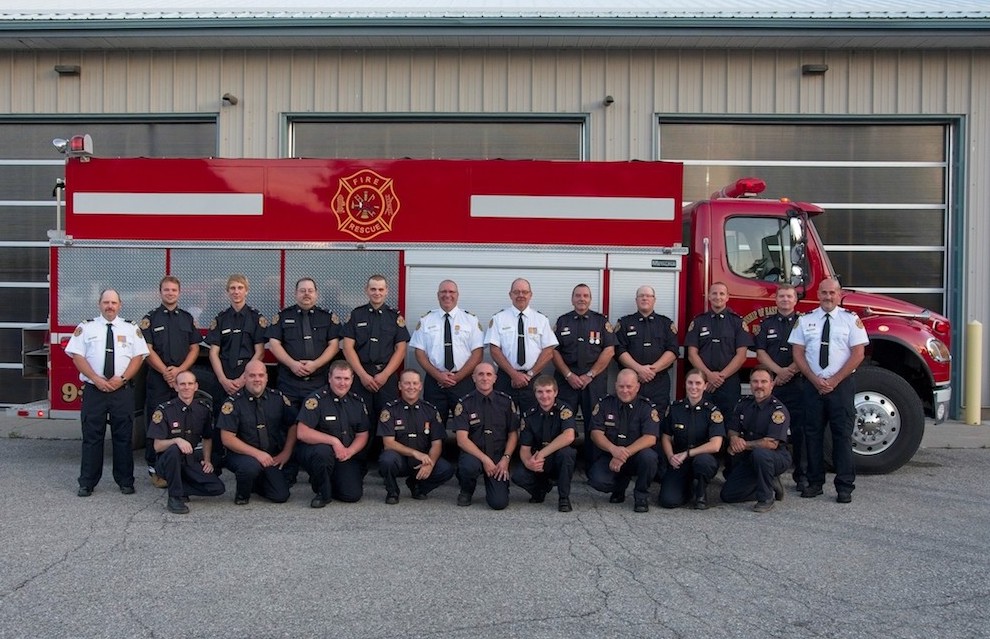 Six new grants were announced today to volunteer fire departments from all over Ontario. The first grants last year were a test run and now we are on a roll and it won't be long before the next application period will be starting. I called each department myself and loved sharing the news that new equipment would soon be on the way. Pictured above is the team of volunteers from the Township of East Zorra-Tavistock, recipients today of a $5,000 grant.
These grants covered everything from thermal imaging cameras to gas detectors to radio equipment, all things that will keep the volunteers safe and help them better serve their communities. For more on each community and to see their stories, just go to the home page or click here.
There's lot more detail on these grants on the O.A.F.C. website. Click here.