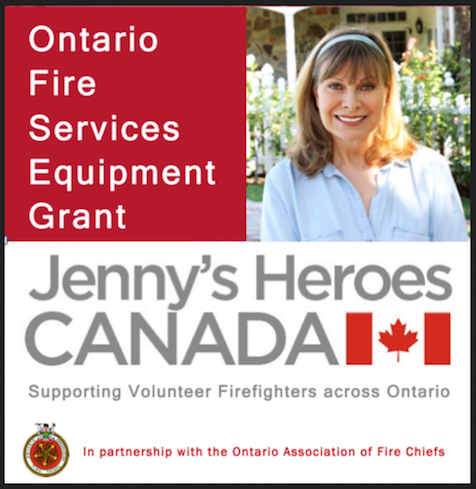 I have a profound respect for anyone who chooses a life of service to their community and even more so when the risks are great. That's why I have offered a grant of $25,000 to support the small volunteer fire departments in Ontario, the province where I grew up. Not knowing where to start, I contacted the Ontario Association of Fire Chiefs last month and got a warm reception from Executive Director Richard Boyes while I shared with him my desire to help, and he in turn provided a lot of helpful information about the needs of Ontario's volunteer firefighters. I knew this was going to be good.
Mr. Boyes put me in touch with Michelle O'Hara (the one who did all the work!). She is the Business Development and Operations Manager for the OAFC and she worked tirelessly on putting this grant program together, addressing every tiny detail, sharing emails with me throughout, and now only one month later, we have a grant program!
We decided to call it Jenny's Heroes Canada because anyone who chooses to help their fellow citizens is a hero and I love Canada and want to help where help might be needed. Simply put, this grant is for the purchase of equipment to support and keep safe the volunteer firefighters who serve in Ontario.
By the way, I am very familiar with the beautiful province of Ontario. In the early 1960s when I was still a teenager, I played drums in a band and toured all over Ontario from my hometown of London all the way up to Kirkland Lake, Timmins, and Kapuskasing. In fact, I found a newspaper clipping of my first band, the JAD Trio playing in Kirkland Lake in 1965…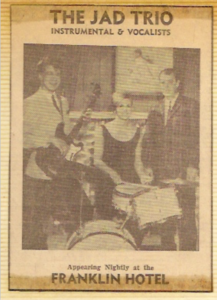 My career in show business began in Ontario in 1960s and took me all the way to the Jenny Jones Show, which was nationally syndicated from 1990 to 2003. So now I want to give back. To learn more about the $25,000 grant from Jenny's Heroes Canada, click here.
Now here is some information about Jenny's Heroes U.S. where everyday people spent my donations to benefit their communities and even THEY wanted to support their firefighters and first responders. Here are just a few of the gifts that were given: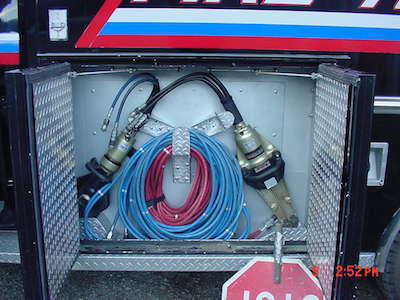 Jaws of Life donated to the Wolf Creek All Volunteer Fire Department, Wolf Creek, Oregon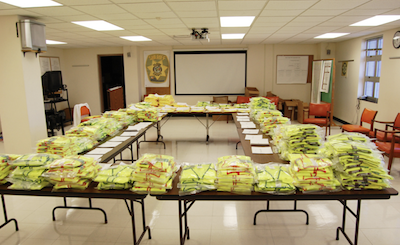 400 High Visibity Safety Vests + 28 Sets of Battery Operated Turbo Flares donated to  Clark County Emergency Responders, Greenwood, Wisconsin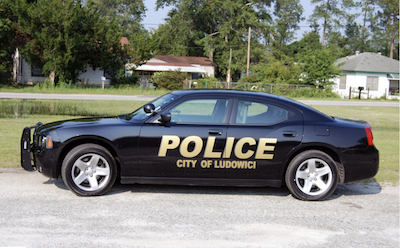 Fully Equipped Dodge Charger Police Car donated to the Ludwiki Police Department, Hinesville, Geogia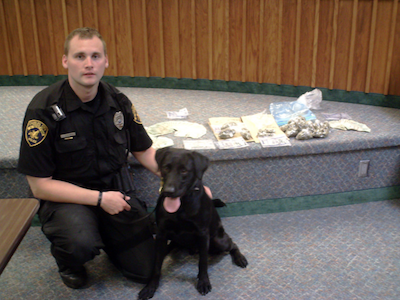 Narcotics Tracking Dog donated to the Charles City Police Department, Charles City, Iowa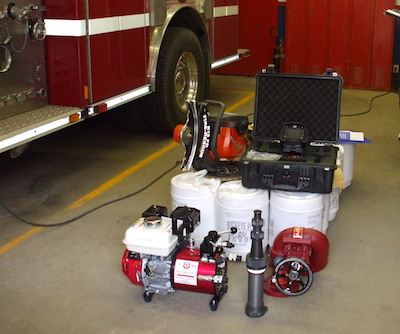 Thermal Imaging Camera, Jaws of Life Pump, Rescue Saw, Deck Gun, and AR-FFF-Foam donated to the Turkey Creek Volunteer Fire Department, Turkey Creek, Kentucky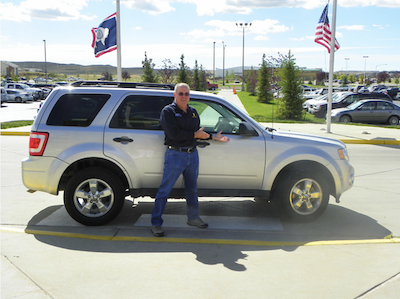 4-Wheel Drive Patrol Vehicle donated to the Gillette College Campus Police in Gillette, Wyoming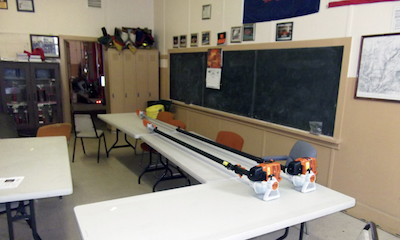 Telescoping Pole Trimmer Saws donated to Middlesex Taylor Township Volunteer Fire Department, Johnstown, Pennsylvania
Find all the information you need about the Jenny's Heroes Canada Ontario Fire Services Equipment Grant by visiting the OAFC website.