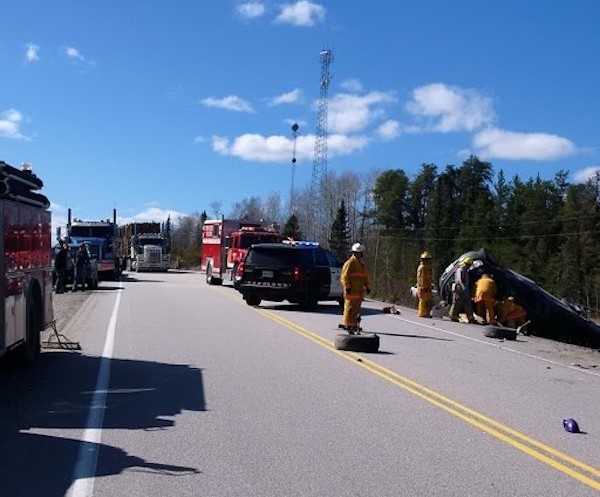 Wabigoon is a small village (population 600) on the Trans-Canada Highway. Their 16 volunteer firefighters deal primarily with multi-vehicle collisions because they serve 100 miles of highway. They are often on the scene before police and ambulance.
"The difference could literally be life and death for highway collisions," said Prevention Officer Richard Wetelainen, puncutating their need for this emergency equipment. "In 40 below weather, a patient could freeze to death in minutes."
Wabigoon is home to a mix of First Nations Métis and immigrants. The Métis are recognized as one of Canada's aboriginal peoples who trace their descendants to First Nations peoples and European settlers.
I called Richard Wetalaine with the department to surprise him with the news. "This will make a huge difference for us," he said. "New batteries might not seem expensive, but they are very expensive to us." He was so appreciative and went on to say, "It's like giving a city department two million dollars." He also sent the photo above showing the volunteers on the job.
Here is a photo of some of the department's newly arrived equipment: