Silver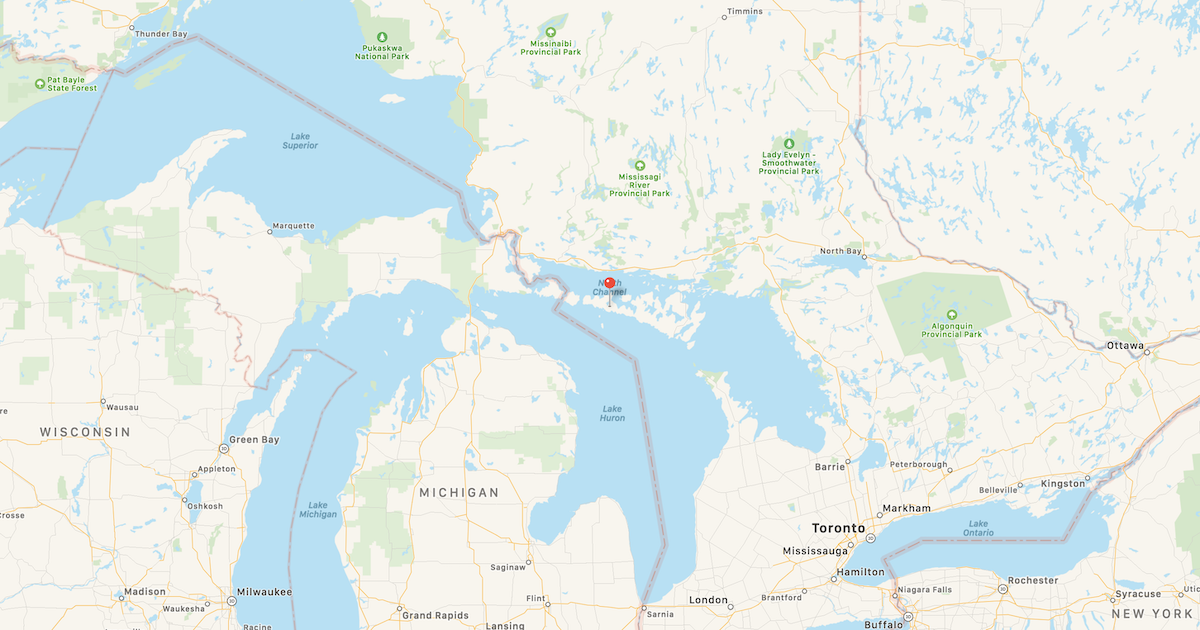 Silver Water is located on the western end of Manitoulin Island with a small population of about 100 residents, which triples in the summer with seasonal visitors.  They requested $5,000 to purchase a used water tender from a nearby fire department. The 1999 GMC is in excellent condition, having been well cared for, and represents an amazing value at $5,000. The new truck will replace the current one that's 30 years old so parts are no longer available. The newer truck will be easy to maintain and safer to drive with heavy duty suspension.
I called Firefighter Tim MacInlay with the news that he would be receiving the funds for the truck and he was really happy, saying it was frustrating trying to find parts for the old one. "This is the smallest department operating on a shoe string budget," he said, "and it is 100% volunteer."
It turns out that Tim and his wife both lived and worked in my hometown of London. He was a machinist and she ran the library at Huron College. Once they went sailing up in the north channel they loved it so much, they decided to retire there. I can't think of a better way to spend your time in retirement than to serve your community. Congratulations to Tim and his fellow volunteers.
UPDATE: Jan. 18, 2020 – Here is the new truck!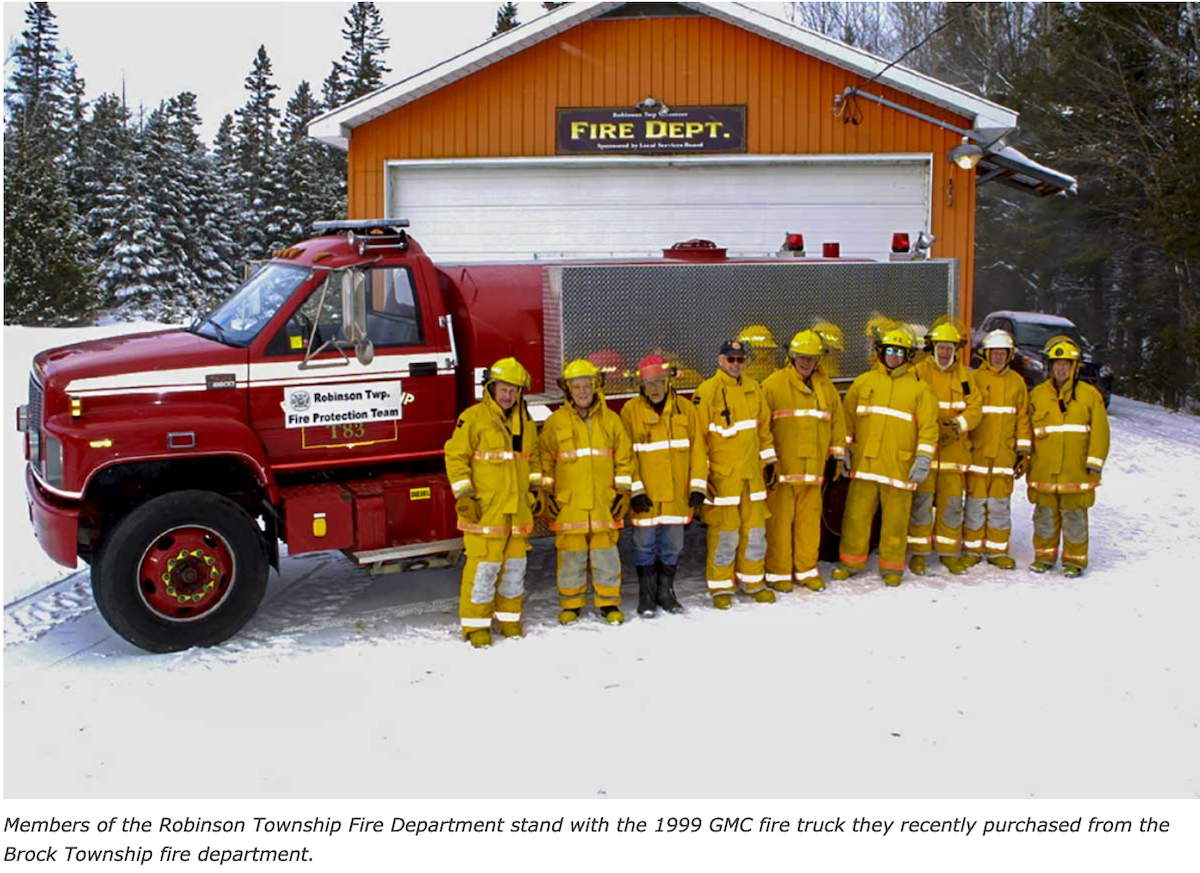 Here is an article from the Manitoulin Expositor:
https://www.manitoulin.ca/robinson-township-fire-department-purchases-fire-truck-from-brock-township/