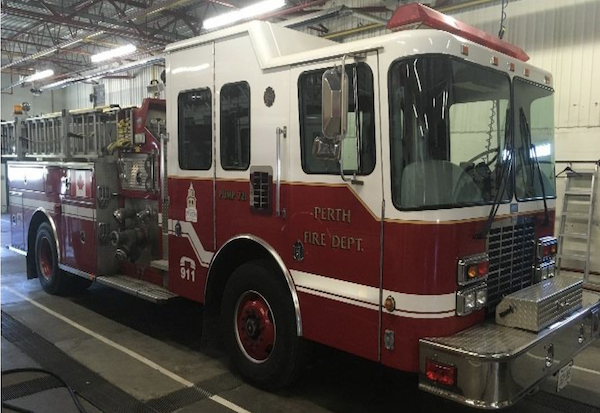 (July 11, 2020) Fire Chief Trevor Choffe wrote that they are in need of a rapid deployment craft, which is a key component of their ice water rescue service. He requested $6,000 to purchase this key piece of equipment to replace their current one, which is old and needs to be replaced. This will help the volunteer firefighters provide the best service to the community. Here is a photo of the team…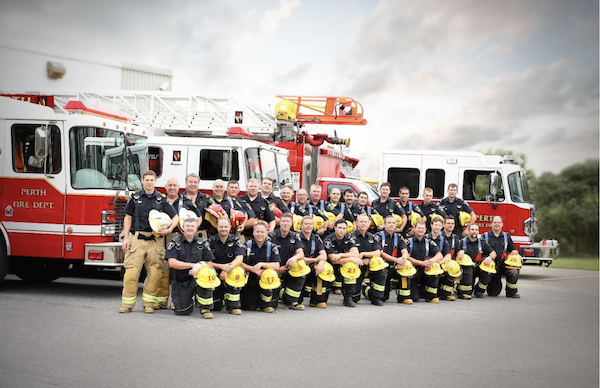 I spoke to Fire Chief Trevor Choffe and when I congratulated him on the grant he said, "Are you serious? This is so exciting!" In fact he got so excited that Siri started playing music! That was fun. ? He told me that Perth is a popular tourist and retirement destination so besides their emergency services, his department helps a lot of the seniors with things like smoke alarms. I extended my best to his volunteers and he said they would be very excited with the news. Here is the craft they will be ordering: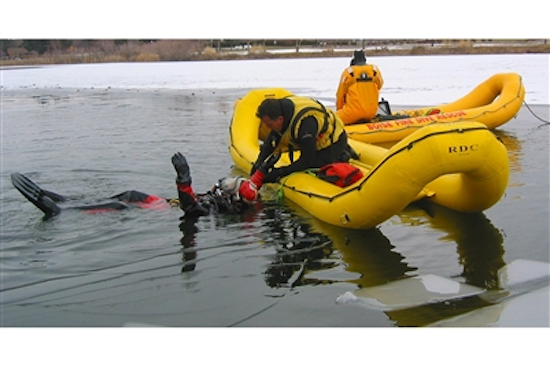 (Sept. 3, 2020) It has finally arrived and we have photos the  boat in action!