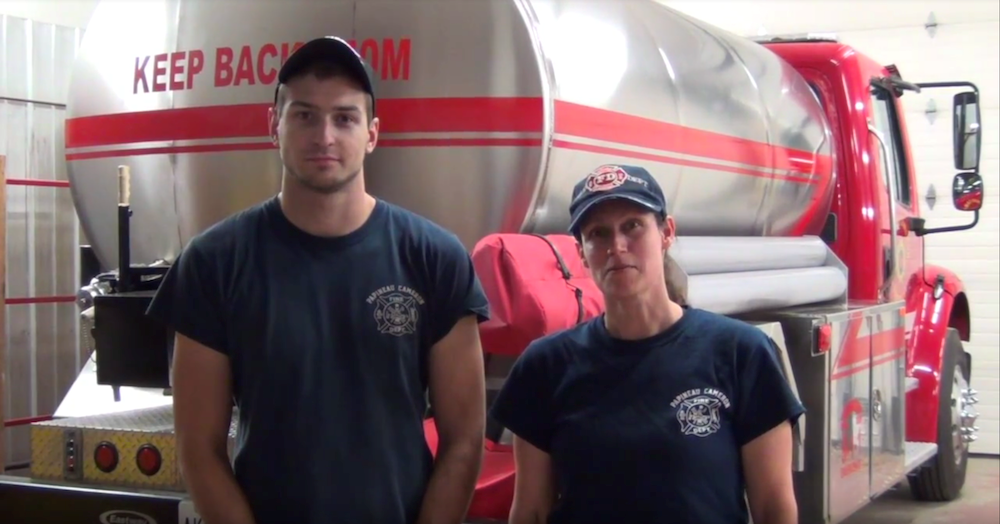 Their Grant: $6,000
To Purchase: New Radio Headsets
"Sometimes our headset works, sometimes it doesn't," says Lt. Noelle Armaly pictured here with volunteer Dan O'Grady. "If you have people inside a building and you run out of water and you can't tell anyone, that's bad. We could really use a new headset."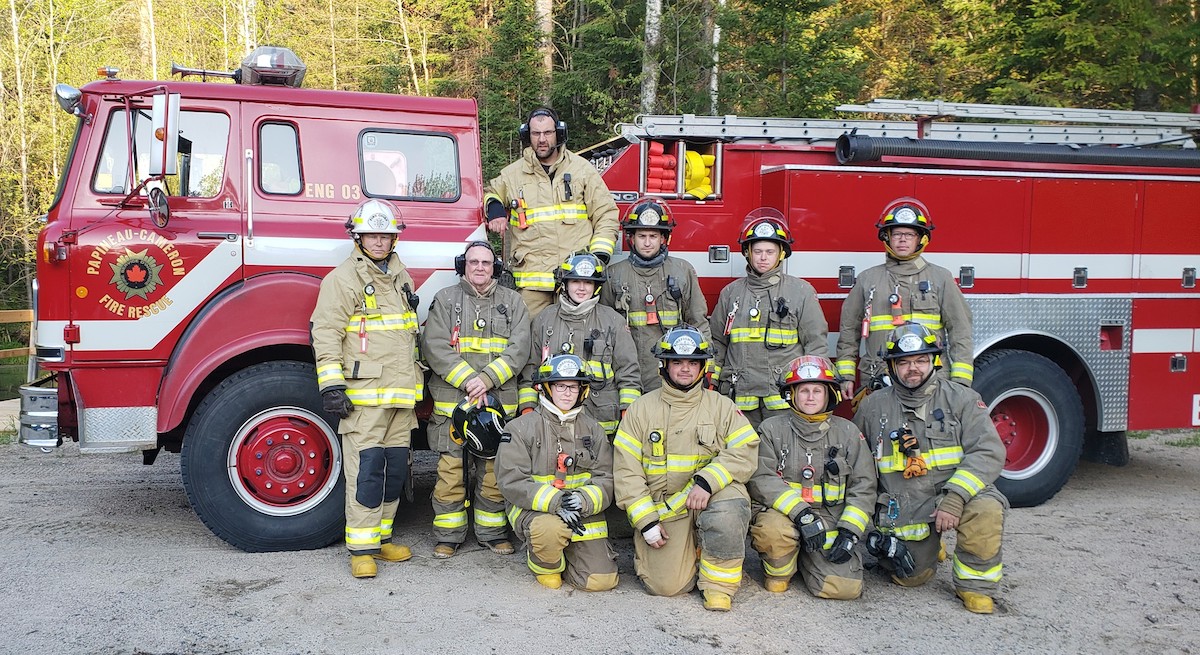 The department originated in 1981 in a small garage and storage space. When a call came in, everyone made their way to the garage to load a few portable pumps, hose and hand tools into the back of someone's pickup truck.
Today, the department's 18 volunteer firefighters train regularly to provide their community many services including structural, wild land, roadway emergencies, medical assistance and public education.
The Township of Papineau-Cameron is a picturesque mix of fields and forests, rolling hills and waterways, where its 1,000 residents enjoy country life, hunting/fishing, off-road motorsports and golf.
I called  Deputy Chief Mariel Labreche to surprise her with the news of their grant. (that's her handsome son in the photo above). She said this was wonderful news and shared a photo of how they do rescue training.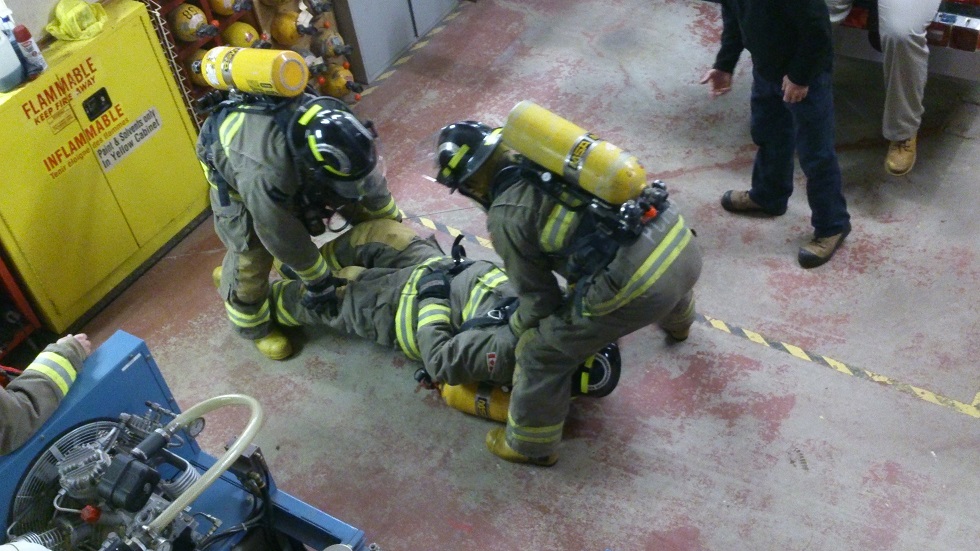 Congratulations to the Papineau-Cameron Fire  Department!