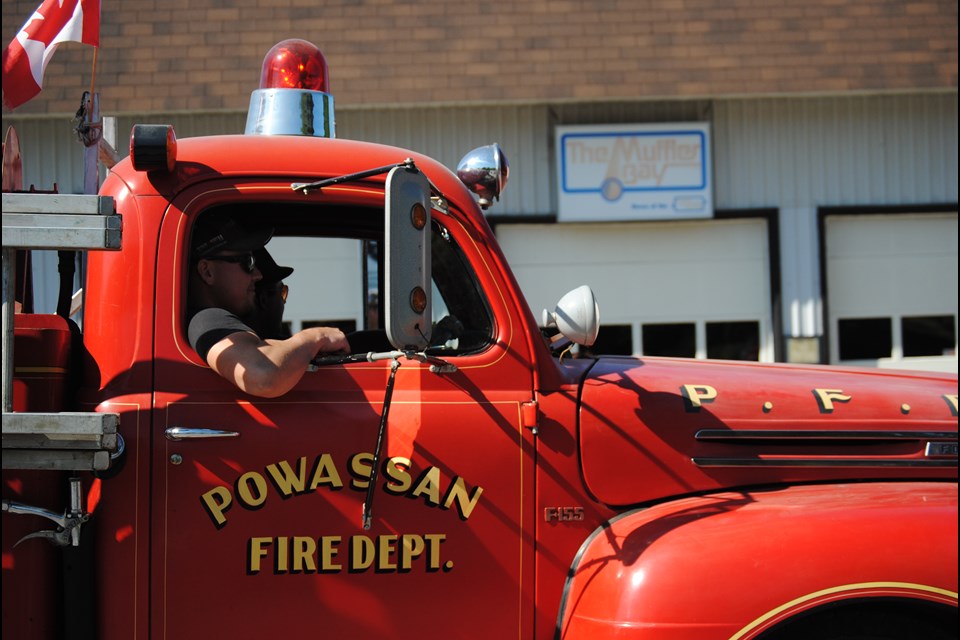 The Powassan Volunteer Fire Department was established in 1950. In 2001 the towns of Powasson and Trout Creek, along with the Township of South Himsworth amalgamated along with their fire departments. They now have two stations serving their combined communities.
These volunteers serve a road network of over 100 km and they currently deal with vehicle collisions, extractions, and roll-overs without any stabilization struts, forcing them to use winches or lumber which is not ideal. The new stabilization kit will allow the team to make safer extractions without worrying about vehicles rolling over and causing injury.
I called Fire Chief Bill Cox with the good news and he painted a visual picture of what the volunteers have to do without a stabilization kit. "We have to put 8 or 9 fireman in there to hold the vehicle in place," he said. He explained that vehicles on their side, usually in a ditch, can easily fall onto the wheels or on the roof, and people can get hurt if that happens.
Chief Cox thanked me for helping the smaller municipalities that can't always obtain the equipment they need. That's why I'm here.