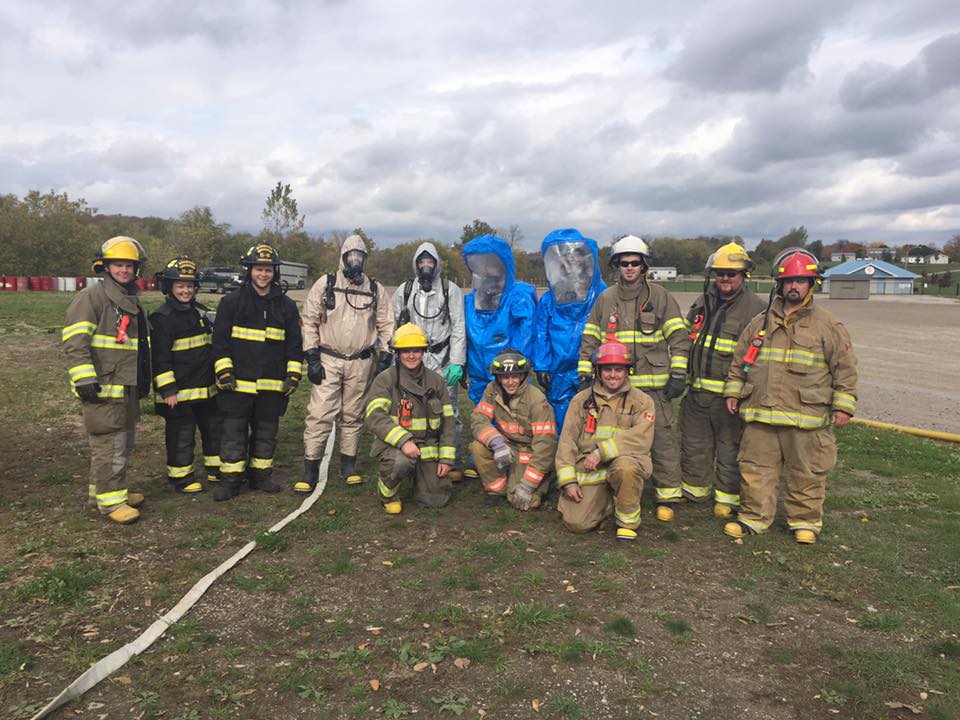 The all volunteer members of the Lucknow Fire Department serve not only their community but also a number of other smaller communities in its rural territory. Lucknow is also the home town of hockey great Paul Henderson.
The Lucknow community has no ambulance so this new equipment will help tremendously. The new defibrillator they are receiving will replace their old one purchased 17 years ago, which will then be used as a backup. AEDs are vital during a heart attack. In this community where everyone knows everyone, chances are they will be administering CPR or defibrillation on a friend or family member. One of their firefighters had a heart attack during training and his life was saved because quick CPR and a defibrillator were used.
The new thermal imaging cameras are light and compact and will make it safer for the volunteers to enter a structure with poor visibility so they can scan a room without going in blind.  They will  help in locating fires more quickly and can also be used to find hot spots in walls without unnecessary damage.
I called firefighter Jeff Pollard to let him know they would be receiving their new equipment. He said that thermal imaging cameras are an invaluable tool and said he was very appreciative for the grant.
The team has received their new equipment and sent in this photo…