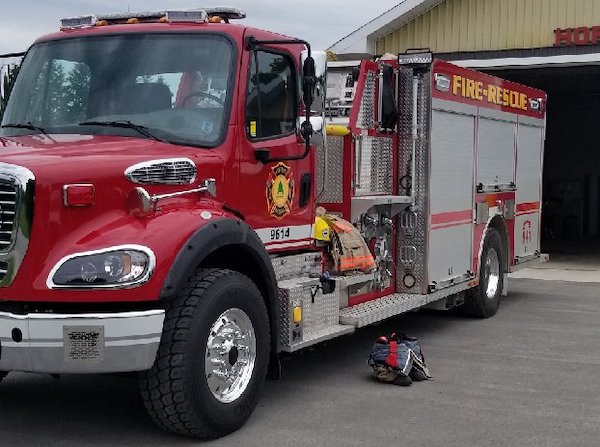 (July 11, 2020) This all volunteer department protects and serves 156 sq. km., dealing mostly with multi-vehicle collisions and brush fires. In order to be compliant with current requirements, they need to replace some of their turnout gear. They requested $15,548 to purchase jackets, pants, helmet, and boots.
I called Chief Cole and gave him the good news and he was very happy, although our conversation was short. He was driving and we got cut off but I called back and we chatted for a while. He said he has been following this website and happy to see other local guys receive their grants, but today I'm happy to say that the recipient was the Horton Fire Department. Congratulations again to Chief Cole!
(Sept. 1, 2020) Chief Cole sent photos of some of the new equipment…
left: Firefighter Kirby Morrison and Jim Gervais (SafeDesign) and right: Kirby and Muddy the Dog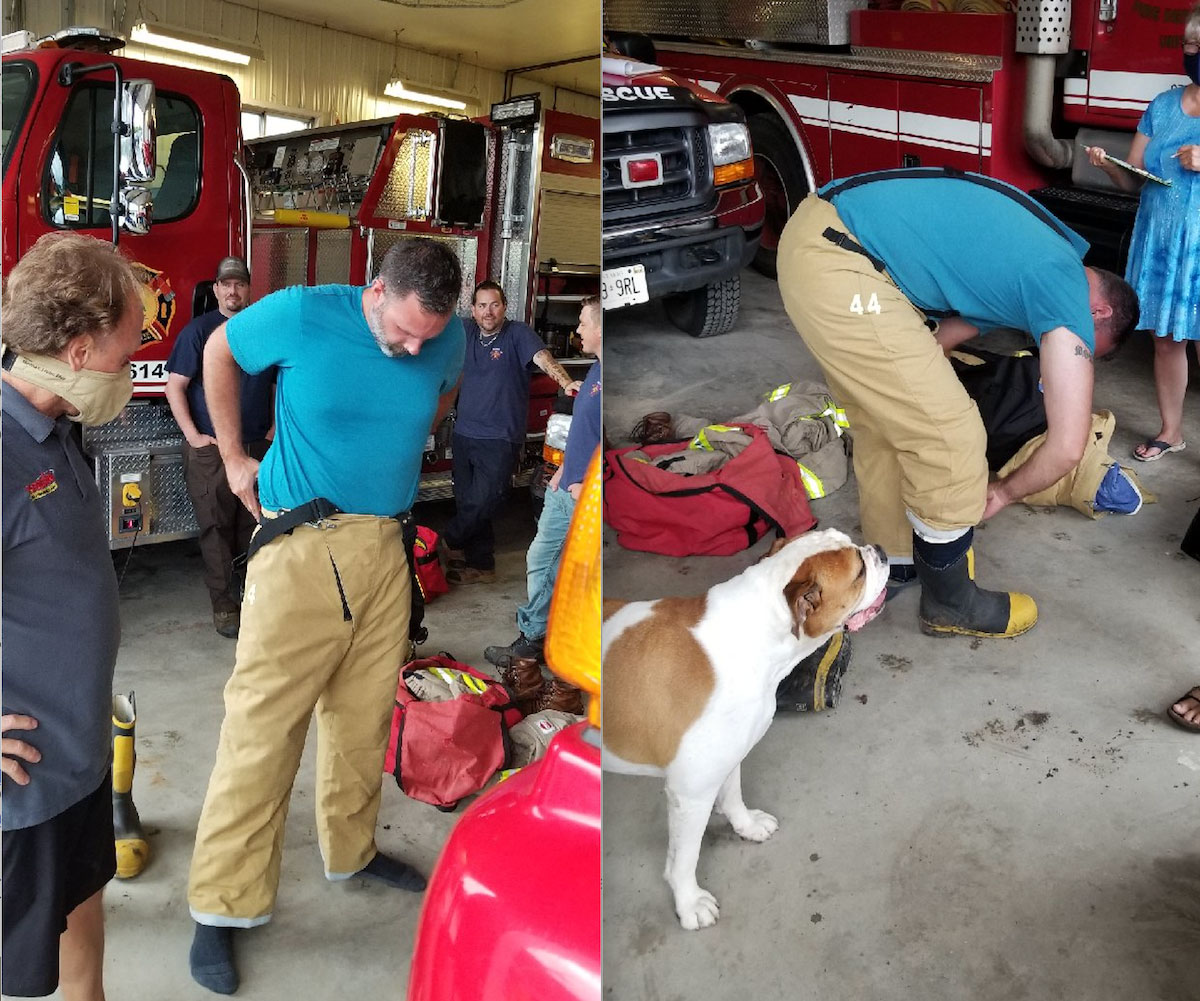 left: Firefighter Chris Martin and right: Firefighter Crystal McGregor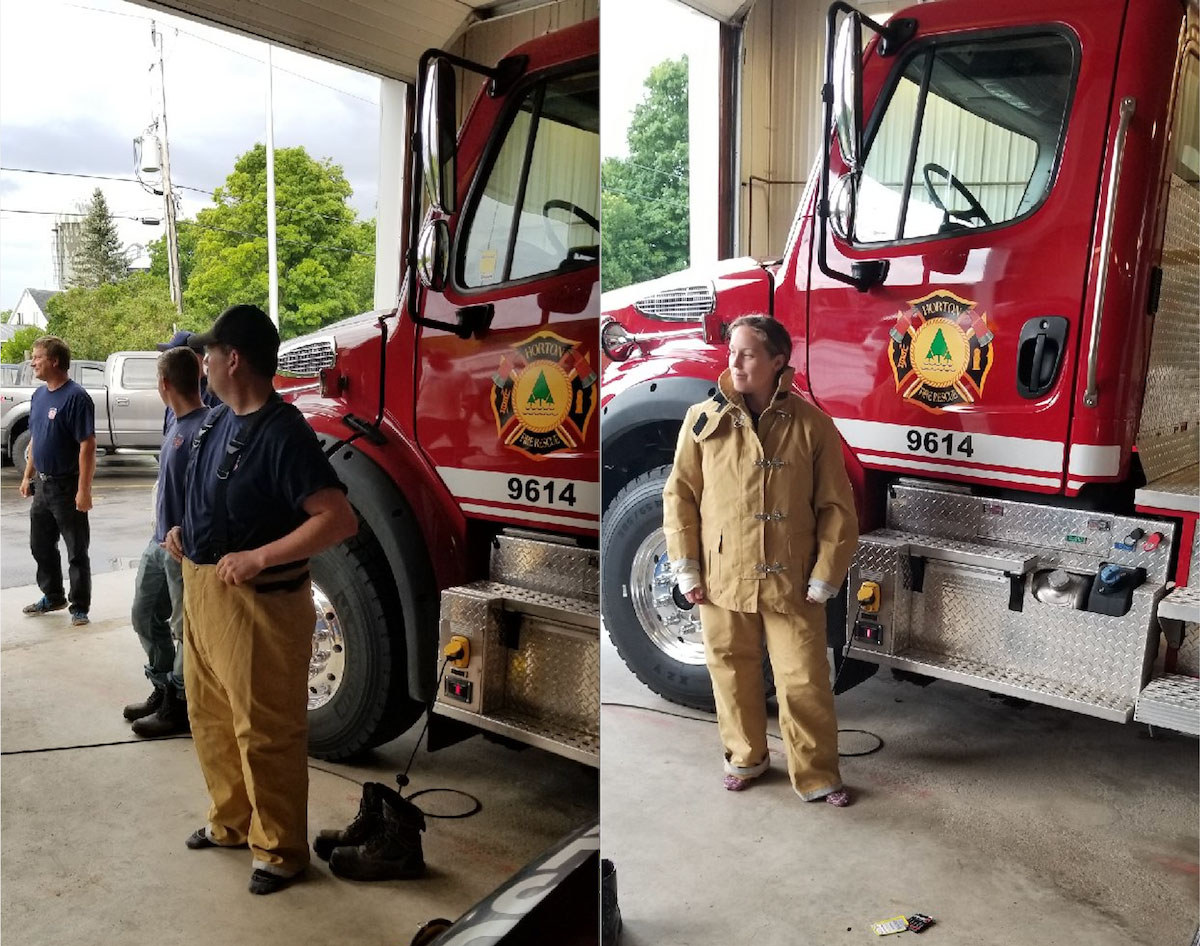 Horton Treasurer Nathalie Moore and Chief Allan Cole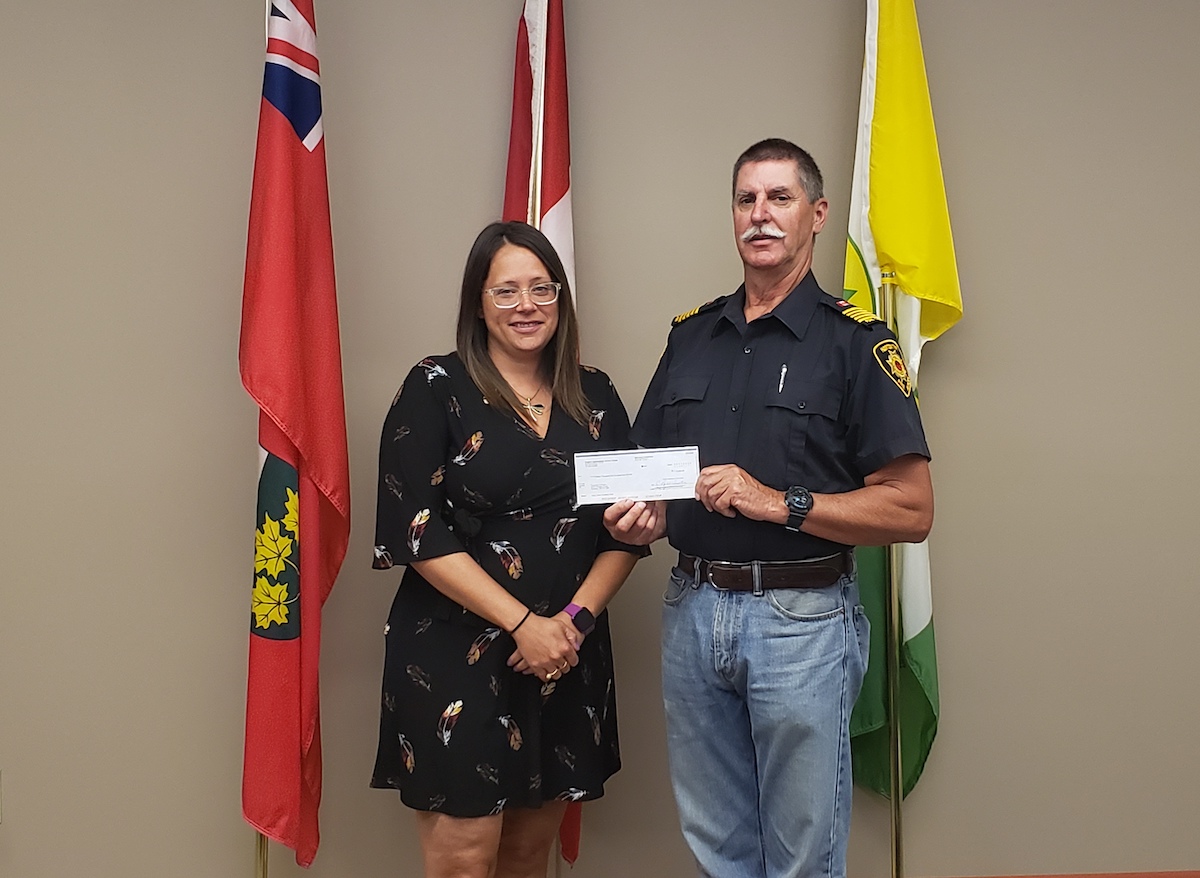 One Comment on "Horton Fire Department – Renfrew, ON"