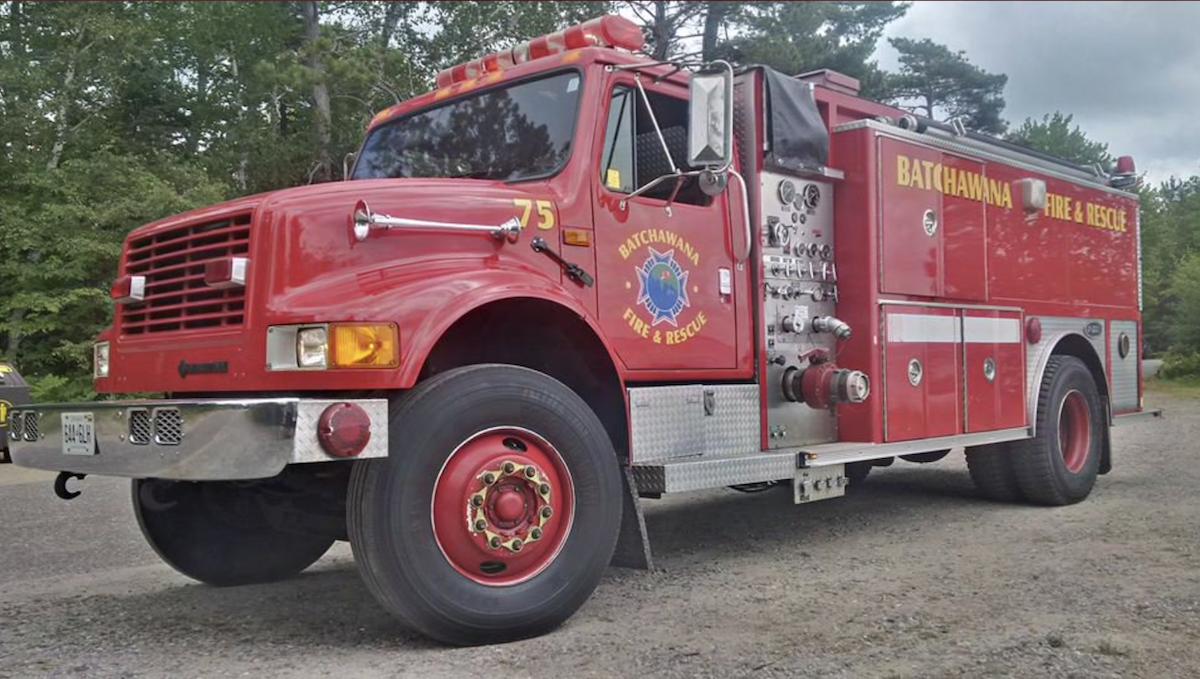 In a trauma situation, time is crucial. This department's average response time is 35 minutes, already 40 minutes past the 911 call. Without proper equipment, bracing a vehicle can cost valuable time that might mean the difference between life and death. That's why Chief Jeremy Jones requested $4,190 to purchase a rescue strut kit and winch. "This equipment will provide much needed bracing to overturned vehicles, transports, and collapsed walls of buildings," said Chief Jones. "This strut system is ideally suited for quick set up and high sustained load capacity, which would allow us to perform a heavy rescue under a much safer situation for us and the patient."
I called Chief Jones today to give him the good news and it turns out he used to watch my show when he was in high school. He said he has wanted this equipment for 7 or 8 years and I was especially glad to know it will be shared with two other departments, Wawa and Goulais.
One Comment on "Batchawana Fire & Rescue – Batchawana Bay, ON"